Basalt is a kind of base -spray rock. The main ingredients are silicon dioxide, trice oxide, iron oxide, calcium oxide, magnesium oxide (and a small amount of potassium oxide, sodium oxide), of which about 45%~ 52% of silicon dioxide accounts , it has the features of high silicon content, high hardness and difficulty in crushing.
Basalt crushing usually adopts three or four stages of crushing mode.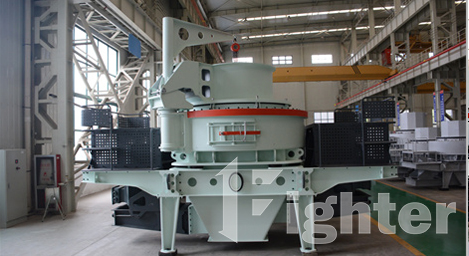 1. One stage crushing-jaw crusher
The size of the stone raw materials on the mountain is large, and the advanced jaw crusher needs to be crushed. It can crush stone to medium granularity (about 10-30cm) at one time to prepare for the secondary crushing.
2. Second stage crushing-cone crusher
The hardness of basalt is high. If the medium crushing use impact crusher and hammer crusher, the wear of the machine is too large, and the cost of maintenance in the later period is high. The new generation of hydraulic cone crusher uses the principle of layer pressure crushing, which can use crushing effects between materials to reduce the impact and wear of machine components.
3. Third stage crushing-sand making machine
If you want to integrated the basalt, or further crush it into mechanism sand, you need to use sand making machine. The hardness of basalt is too high, only the sand making machine of "stone hit stones" can reduce the pure impact of the machine and use the impact between stones to achieve the crushing effect.