Barite is a non-metallic mineral product mainly composed of barium sulfate, which is widely used after being ground into powder. We will introduce the process flow of barite from raw stone to powder and the recommendation of main grinding mill equipment.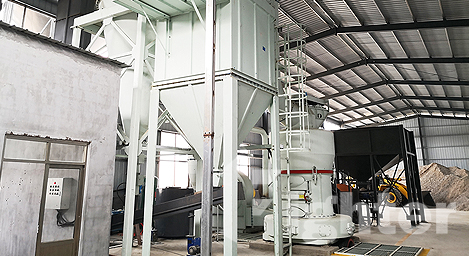 Barite powder making process:
The first stage: large pieces of barite are sent to the jaw crusher for crushing to a size that can enter the grinding mill equipment.
The second stage: the crushed barite is sent to the grinding mill for grinding.
The third stage: the ground barite powder is classified by the classifier, and the unqualified powder is returned to the grinding mill for re-grinding.
The fourth stage: the fine powder enters the collector for separation and collection.
Recommendation of grinding mill equipment:
Commonly used barite grinding mill equipment includes MTW European trapezium mill and LM vertical mill.
The MTW European trapezium mill is an upgraded product of the traditional Raymond mill and pendulum mill. It has replaced the traditional Raymond mill and is widely used in non-metallic ore grinding projects such as barite, limestone, calcite, kaolin, bentonite and gypsum. The MTW European trapezium mill can equal the production capacity of several Raymond mills.
The LM vertical mill integrates crushing, grinding, drying and conveying, and has a strong grinding capacity, which is more suitable for medium and large barite powder processing projects. Ans there is an upgraded ultra-fine vertical mill suitable for ultra-fine powder processing, which can process 400-1250 mesh ultra-fin barite powder to meet the fineness requirements of barite powder in different fields. The two types of grinding mill equipment have their own advantages, which can be selected according to the actual production situation.
If you are interested in barite grinding mill equipment, please click on the online customer service for a detailed consultation.