HOME | CASE | Annual production of 120,000 tons of magnesium oxide powder production line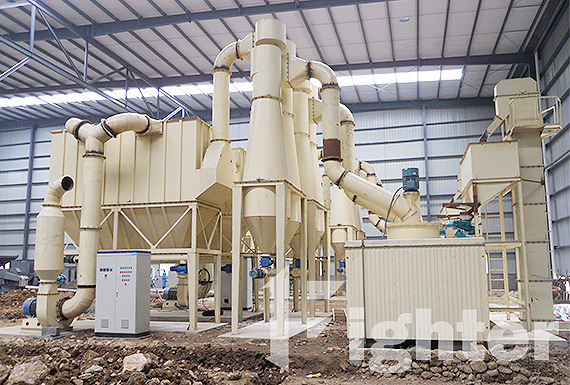 Annual production of 120,000 tons of magnesium oxide powder production line
Equipment: MW ultra-fine powder mill
Place of use: Qinghai
Processed material: Light-burned magnesia
Input size: 5 mmOutput size: D90<12μm; D50<5μm
Capacity : 120,000 tons/year
Project Benefits:
1.Equipment optimization to meet processing needs
In view of the viscosity of magnesia, our engineers have carried out professional treatment and optimized design of the equipment: the pipeline is sprayed with special substances, and the system circulation air is increased to reduce the viscosity of the material; the analysis machine is equipped with a spray cleaning device which can improve the clogging phenomenon of the mill.
2.Layered layout of towers to solve site problems
The engineers conducted a detailed survey on the customer's site. After many demonstrations, they adopted a layered tower layout design according to the site situation, and made a reasonable layout in the space reserved by the customer to meet the customer's site planning needs.
3.Automated system to achieve cost reduction and efficiency increase
Through the centralized electrification system, we can clearly grasp the overall operation link and save labor costs; through the equipment intelligent control system, we can control the operation status of equipment and improve production efficiency.