According to the different types of equipment, there are basically three ways to adjust the discharge opening of jaw crusher:
(1) Hydraulic adjustment: The rear thrust plate is used as the safety device of the crusher. The jaw crusher adopts hydraulic safety device, which is not only reliable and safe, but also easy to discharge faults.
(2) Gasket adjustment: Use the jacking bolt to open the adjustment seat, and place or remove a set of gaskets of equal thickness between the rear thrust plate support and the rear wall of the frame. By increasing or decreasing the number of gasket layers, the discharge port of the crusher is reduced or enlarged.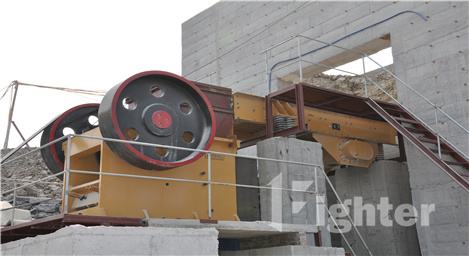 (3) Adjustment of support device: It refers to the bearing part of the jaw crusher, which generally adopts the sliding bearing cast with babbitt alloy. Perform forced lubrication.
Do a good job in the daily maintenance of equipment, regular inspections, and eliminate hidden dangers, which will greatly reduce the failure phenomenon.
PE Jaw Crusher
Streamlined structure, Convenient maintenance
As the first process of stone crushing line, Jaw Crusher always plays important role. This machine is possess of optimized crushing chamber, heavy eccentric shaft and high manganese steel jaw plate, which takes advantages of high efficiency, strong crushing ability and low investment costs.
Applications: Mining, metallurgy, construction, highway, railroad, and water conservancy, etc.