GROUP
NEWS
80-400 mesh lepidolite grinding mill production line
The process of producing lithium carbonate is based on lepidolite and spodumene as raw materials. No matter what kind of process, you need to grind the lepidolite and spodumene through the grinding mill into fine powder, and then enter the latter process.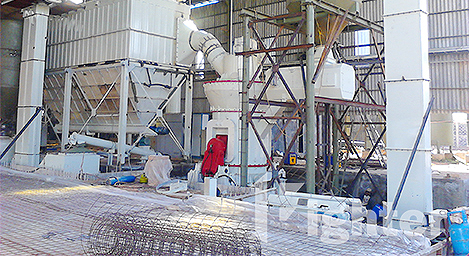 We produce LM vertical grinding mill and European type grinding mill, which can grind the lepidolite and spodumene into 80-400 mesh fine powder. The powder milling efficiency is high, the output is large, and the quality of the finished product is stable, which can meet the process of producing lithium carbonate.
The grinding production line designed by our engineers is stable, reliable, and energy -saving. It adopts a closed -circuit system, operates negative pressure, and environmentally friendly. The supporting full pulse dust collection system, the ash clearing effect is good, and the efficiency of powder is high. It is an ideal choice for the large and small scale powder grinding plant.
Related News...
Coarse crushing equipment C6X series jaw crusher2023-06-09
Fighter crawler mobile crusher2023-06-07
GF series vibrating feeder2023-05-31
10-50 t/h LM vertical mill for processing coal
Which equipment should be used for medium and fine crushing?
Vertical mill for slag grinding production line
How to configure a complete basalt crushing production line?
Limestone Grinding Machines2023-05-12