HOME | CASE | 8-10 t/h limestone calcium carbonate milling process production line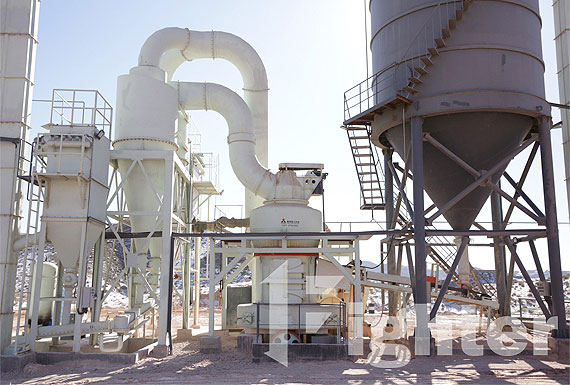 8-10 t/h limestone calcium carbonate milling process production line
Equipment: jaw crusher, bucket elevator, electromagnetic vibrating feeder, mill host, analyzer (powder separator), auxiliary machine, fan, centralized electric control
Place of use: Shandong
Processed material: limestone
Input size: 15mmOutput size: 80 mesh to 400 mesh
Capacity : 8-10 t/h
The 8-10 t/h grinding production line is suitable for grinding and processing various non-flammable and explosive mineral materials with Mohs hardness below 9 and humidity below 6%. It is widely used in building materials, chemicals, fertilizers, metallurgy, and mining. , Refractories, ceramics, steel, thermal power, coal and other industries. The fineness of the finished product can be adjusted from 80 mesh to 400 mesh.
The milling process is usually composed of jaw crusher, bucket elevator, electromagnetic vibrating feeder, mill host, analyzer (powder separator), auxiliary machine, fan, centralized electric control and other equipment. According to the different needs of users, the milling production line can be equipped with other equipment (such as: Raymond mill, micro-powder mill, etc.).
After the bulk material is crushed by the jaw crusher, it is sent to the storage bin by the bucket elevator, and the material is uniformly, quantitatively and continuously sent to the grinding chamber by the electromagnetic vibrating feeder for grinding. The ground powder is in the blower. Under the action, it is blown to the powder separator for sorting. After sorting, the unqualified powder will fall back and continue to be ground. The qualified fine powder will be sent to the storage bin through the pipeline, and the finished powder will be output through the discharge valve. The entire process flows under negative pressure, and the increased air volume of the circulating air path is discharged through the exhaust gas pipe between the fan and the main engine, and enters the small cyclone collector for purification treatment.
The number of classifiers in the milling production line is small, and the investment is low; the operation is simple and the adjustment is convenient. The process equipment has a high degree of automation, which can reduce manual operation links.