HOME | CASE | 600tph river stone sand making line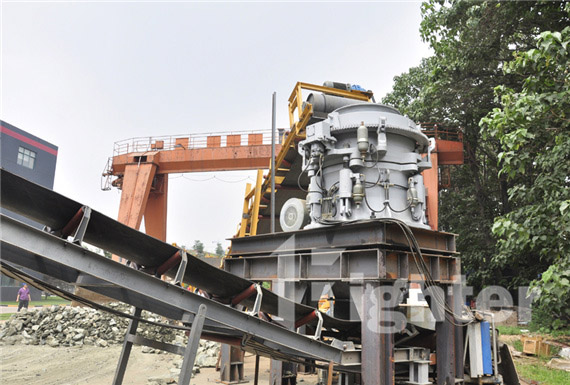 600tph river stone sand making line
Equipment: jaw crusher, cone crusher, vibrating feeder, vibrating screen, etc.
Place of use: Henan, China
Processed material: river stone
Input size: 500mmOutput size: 0-5mm, 5-10mm, 10-20mm, 20-31.5mm, 31.5-40mm
Capacity : 600tph
This is a large-scale sand production line with the characteristics of automation and novel design. Because Fighter pays great attention to communication with customers, the final solution finally meets the demand about capacity, production site and final products after repeated deliberations, and the company intends to set it up as a model project. The working process is as follows: raw materials are crushed by PE jaw crusher, and then transported to HST315 cone crusher for two-stage crushing. Final products are screened out and others will return to HPT500 cone crusher for three-stage crushing. Then crushed materials are screened again. Large materials are returned to cone crusher, and the rest materials are shaped by sand making machine. At last the finished products are exported.
The configuration of 600tph river stone sand making line in Henan, China
Place of use: Henan, China
Equipment: 2 sets of FH1560 vibrating feeder, 2 sets of PE1200*1500 jaw crusher, 2 sets of HST315S cone crusher, 3 sets of HPT500 cone crusher, 2 sets of VSI6X1263 sand making machine, 8 sets of S5X3075-3T vibrating screen, 2 sets of XSD3620 sand washing machine, 30 sets of FP1525 suspension feeder, S5X2160-3 desilting screen
Leave your requirements and phone number & email address online
Then you can get production line configuration and quotation soon.