GROUP
NEWS
600 mesh coal gangue grinding powder production line
Coal gangue is not only regarded as the largest industrial solid waste, but as a resource, it has been widely studied and applied in the fields of chemical industry, building materials, metallurgy, light industry, etc. The focus of research on comprehensive utilization of gangue.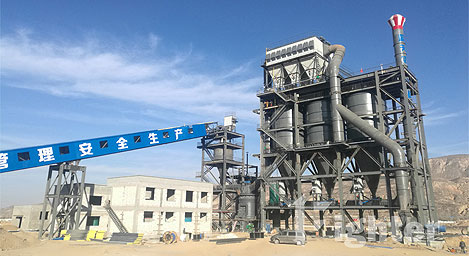 Equipment advantages:
1.The coal gangue sand mill with vertical structure not only occupies a small area, but also has a strong complete set and forms a complete production system.
2.During production, the equipment has the characteristics of reliable operation, low noise, uniform particle size of finished products, and low energy consumption.
3.The sealed gear equipment used in the equipment can effectively prevent the generation of dust and greatly reduce the environmental pollution caused by dust.
Since this mill has been put into use, the whole set has excellent effect and basically no faults. The fineness of the finished product meets the requirements of customers and has been praised by customers.
Related News...
The equipment for mineral powder production line with an annual output of 50,000 tons2023-11-22
Promote joint construction of green mines and low-carbon development2023-11-16
200-400 mesh calcite grinding equipment2023-11-08
Fighter Russia office moved to Moscow2023-11-02
What crusher is used for bluestone crushing?2023-11-22
The equipment for metal ore processing2023-11-16
Complete vermiculite grinding production line configuration2023-11-15
What equipment should be used for granite crushing processing?2023-10-30