HOME | CASE | 5000tpd copper ore crushing project in Southern Peru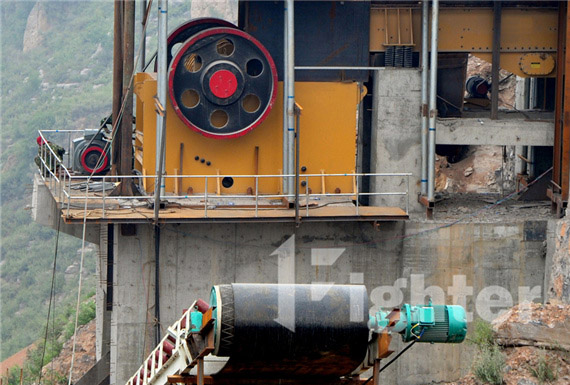 5000tpd copper ore crushing project in Southern Peru
Equipment: jaw crusher, cone crusher
Place of use: Southern Peru
Processed material: copper ore(malachite)
Input size: differentOutput size: 0-12mm(90%≤0-8mm)
Capacity : 5000t/d
The evaluation from customer: HPT Series Cone Crusher is the most exquisite and reliable crushing equipment that I have employed. Basically, few problems have occurred from the operation beginning up to now. High efficiency, high capacity, high quality and stability, that is all I need. Fighter, I trust you!
The configuration of 5000tpd copper ore crushing project in Southern Peru
Place of use: Southern Peru
Processed material: copper ore(malachite)
Mine method: surface
Product size: 0-12mm(90%≤0-8mm)
Work time: 16h(2shift)
Ore density: 3.6t/m³
Capacity: 5000t/d
Grade: 8.6%
About Us:
Fighter is a specialized copper ore processing equipment supplier, according to the actual needs of our customers,we supply a full range of copper ore processing equipment. Cost-effective copper beneficiation process: Chunks of copper ore material from the vibrating feeder evenly sent into jaw crusher for primary crushing; crushed copper ore by belt conveyor sent into cone crusher or impact crusher for secondary crushing; 0.5-5 mm copper ore sent into hopper, through the vibration motor vibration, a quantity can be adjust by hand wheel for precise. By dragging the magnetic roller speed motor, the speed of the speed to be adjusted through the governor table, you can control the output and magnetic separator concentrate grade. Since the fall of the magnetic roller entrained gangue also content some weaker magnetic mineral particles, they will continue into the next magnetic roller for magnetic separation, magnetic separation of mineral particles into two finished anthology ore bucket collection to be finished product, and the gangue will be thrown out by tailings discharge port, thus magnetic separation process ends.