Gold ore refers to ore containing gold elements or gold compounds, which can be processed into gold concentrate powder or gold ore sand with high gold content after beneficiation. Gold concentrate needs to be smelted and extracted to become fine gold and gold products.
The gold ore crushing production line is divided into crushing, grinding, flotation and other links. The equipment used are jaw crusher, ball mill, flotation machine, dryer, mixing barrel, spiral classifier, circular vibrating screen, concentration machines and other equipment.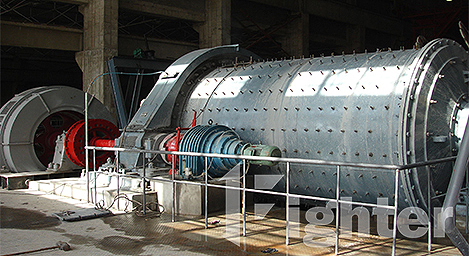 The 0-5mm gold ore material crushed by the crushing section enters the ball mill for re-grinding, which has reached the material requirements of the subsequent process. The ball mill is usually combined with a classifier to form a grinding and classifying unit to work.
In view of the different metal components of gold ore, multiple beneficiation processes can be used for beneficiation. Gradient magnetic separation, gravity separation, flotation and so on are widely used.
The gold powder after flotation is sent to the dryer. The drying process is mainly to remove the water content of the selected gold powder in the beneficiation process to obtain high-quality gold powder.
As a professional mineral processing equipment manufacturer, our company have been committed to the innovation and research and development of various mineral processing equipment for more than 30 years.
Welcome to contact online service for free production plan configuration!