Raw material: iron tailings
Output: 50-60 tons/hour
The customer is a large iron ore enterprise, whose business is mainly iron ore processing and sand and gravel aggregate production. Due to the good grain shape and high sand production efficiency, this production line has now become a local demonstration line.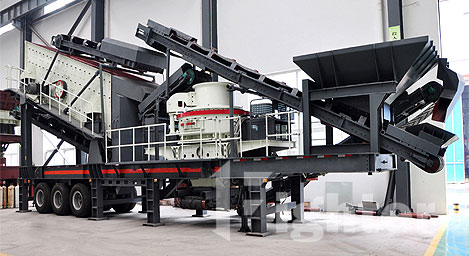 Project Benefits
1.Integrated design to reduce costs
The crushing project adopts an integrated car body design, which not only reduces the initial infrastructure construction cost of the fixed production line, but also shortens the cycle of equipment being put into use, and also reduces the use of on-site hoppers.
2.The host has strong performance and high quality of finished products
The main equipment of the production line, VSI5X sand making machine has good effect, round grain shape, reasonable gradation and high yield. It is the preferred equipment for producing high-quality machine-made sand.
3.One machine is multi-purpose, and the investment is cost-effective
After simple adjustment, the mobile crushing equipment can be used as a shaping machine to meet the needs of crushed stone and stone shaping.
4.Flexible transitions, more and more savings
Mobile crushing equipment can be quickly transferred and put into production, suitable for high-speed rail temporary stockyards, real estate projects and batching plant processing projects!