HOME | CASE | 450 tons per hour granite crushing production line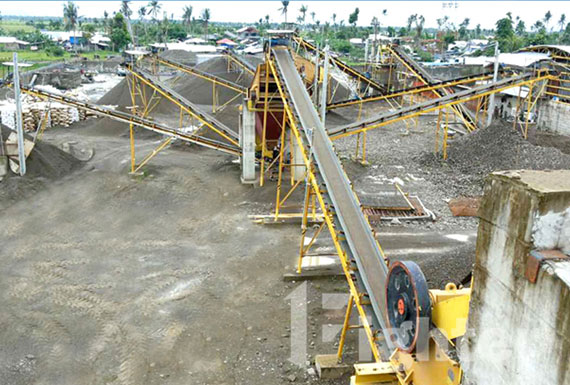 450 tons per hour granite crushing production line
Equipment: Jaw Cruher, Cone Crusher
Place of use: Saudi Arabia
Processed material: Granite
Input size: ≤1000mmOutput size: 2.5-31.5mm
Capacity : 450 tph
Granite has a relatively high hardness and good compression resistance, so our engineers chose a combination of jaw crusher + cone crusher for the customer. Considering the size of the finished product, an impact crusher was added and used for shaping some stones.
For the crushing of high-hardness granite, we have designed a three-stage crushing process for users
1.Primary crushing: The blasted granite is uniformly fed by a vibrating feeder and transported to the jaw crusher for coarse crushing treatment;
2.Secondary crushing: The material is transported by the belt conveyor to the single-cylinder cone crusher to be crushed to about 29-35mm, and then screened by the vibrating screen. After sieving, the granite particles with qualified particle size will be crushed by a multi-cylinder cone crusher, which can be processed into finished materials with uniform particle size of 8-25mm;
3.Three-stage crushing: The materials are transported to the impact crusher for fine crushing, and then screened by a vibrating screen. The qualified materials are classified according to user requirements.