HOME | CASE | 400-500 tons/hour granite crushing processing production line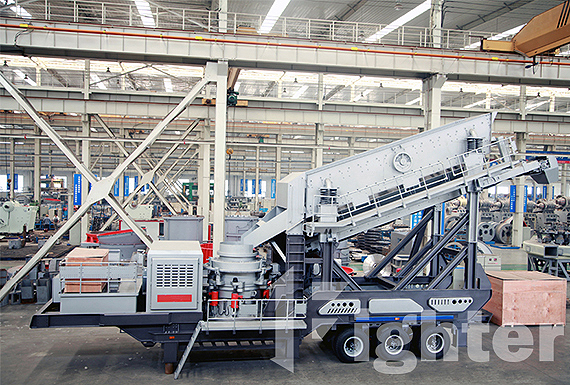 400-500 tons/hour granite crushing processing production line
Equipment: jaw crusher PEW1100, cone crusherHST250
Place of use: China
Processed material: granite
Input size: 400 mmOutput size: 0-10mm, 10-20mm, 20-31.5mm
Capacity : 300-400 tph
The production line adopts three sections of crushing, achieving a very large optimization of the broken ratio of crushing at all levels. After the medium crushing is broken, the mid -range screening is performed to maximize the production line production.
The fine crushing uses the K series multi -cylinder hydraulic conecrusher, which greatly reduces the time of installation and debugging. In the later period of transition, it is convenient and fast. It does not need to be a equipment foundation, which reduces customers' early investment costs. The multi -cylinder hydraulic cone crusher on the mobile station combines higher speeds with rushing journey to greatly improve the rated power and passability of the crusher, and improve the crushing ratio and production efficiency. The multi -cylinder hydraulic cone crusher uses a thin oil lubrication method, without manual refueling, saving labor costs, equipment maintenance and maintenance is also very simple and convenient, reducing production and operation costs.
The entire production line is equipped with a newer European type jaw crusher and multi -cylinder hydraulic cone crusher. The feed is large, the bite force is strong, the output is large, and the concentrated lubrication is used. The equipment maintenance is convenient and fast.