HOME | CASE | 40-60TPH Basalt Crushing and Screening Plant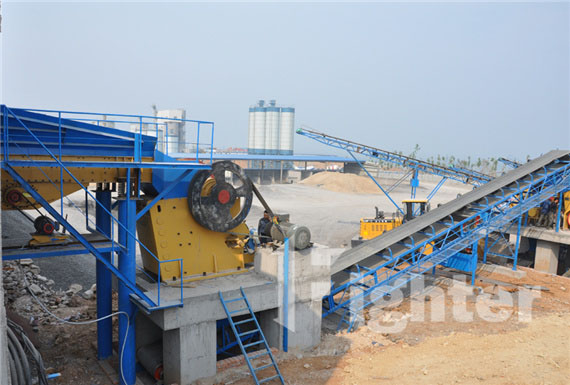 40-60TPH Basalt Crushing and Screening Plant
Equipment: Jaw Crusher PE500X750, European Type Jaw Crusher PEW250X1000, Vibrating Screen 2YZS1548
Place of use: Salvador
Processed material: basalt
Input size: 400mmOutput size: 0-25mm, 25-38mm
Capacity : 40-60tph
40-60TPH Basalt Crushing and Screening Plant in Salvador
This site is located in Salvador. The production line is used to crush basalt from 400mm down to 0-25mm, 25-38mm. Customer is satisfied with the efficiency and speaks highly of jaw crusher, European type jaw crusher and vibrating feeder. The capacity is about 40-60tph and it meets the qualification perfectly.
European Type Jaw Crusher
V-shaped crushing chamber, Tooth-type guard board
European Type Jaw Crusher adopts world-class technology and high-end raw materials, which can crush hard stones or ores. Based on advantages of excellent quality, large output and long service life, this machine can be widely used in mining machinery, road, construction metallurgy, etc.
Applications: Mining, metallurgy, construction, highway, railroad, and water conservancy, etc.