HOME | CASE | 350 t/h limestone aggregate production line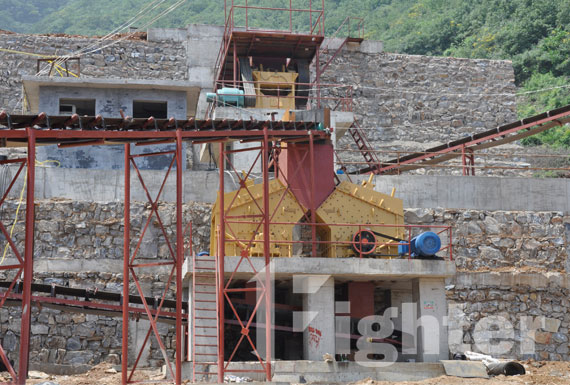 350 t/h limestone aggregate production line
Equipment: belt conveyor, feeder, impact crusher, vibrating screen, etc.
Place of use: Philippines
Processed material: Limestone
Input size: 60mmOutput size: 0~5mm, 5~10mm, 10~20mm, 20~30mm
Capacity : 350t/h
In order to ensure the quality of aggregates and environmentally friendly production processes, customers have very high requirements for limestone crushing processing equipment, and put forward high standards for the close coordination between the equipment of the entire production line. Our technical engineers have formulated an energy-saving, environmentally friendly, and productive production line configuration plan based on customer needs. The production line has been put into operation. It is worth mentioning that the actual output of the project has far exceeded the expected value of 350 tons per hour. Customers have created huge profits.
In the processing process, the materials go through multiple processes such as coarse crushing, fine crushing, sand making, cleaning, and screening. The concrete aggregates produced are relatively uniform, finer in particle size, and of excellent quality.
In the entire production line, the new impact crusher plays an important role as the core equipment. The high-quality plates and wear-resistant parts reduce wear and improve production efficiency under various working conditions; advanced processing technology and craftsmanship make the performance of the equipment more excellent, the overall structure is simple, the installation and maintenance are convenient, and it is a high-quality equipment for aggregate shaping and efficient production.