30tph granite crushing line in Congo
HOME | CASE | 30tph granite crushing line in Congo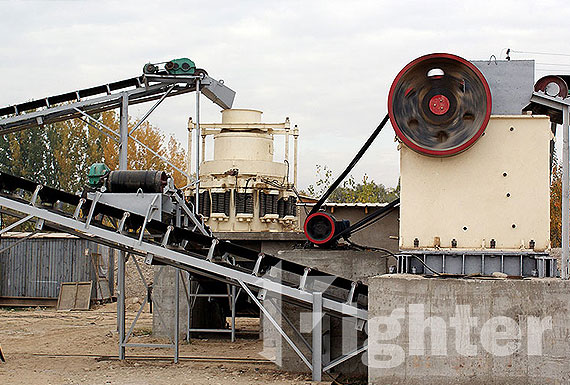 30tph granite crushing line in Congo
Equipment:
Place of use: Congo
Processed material: granite
Input size: 350mmOutput size: 0-5mm-15 mm–25mm
Capacity : 30tph
Configuration
vibrating feeder GZD850*3000, primary jaw crusher JC400*600, secondary jaw crusher JC250*1200, tertiary, vibrating screen 3YZS1237.
The raw granites are collected into the hopper from the loader or truck, then the granites are fed into the jaw crusher JC400*600 by the vibrating feeder GZD850*3000 for primary crushing. After crushing, the material is transported to the secondary jaw crusher JC250*1200, then the material will be separated by 3YZS1237, the smaller size 0-5-15-25mm will be separated out and piled. The material + 25mm will be reverted to JC250*1200 crusher for re-crushing. It is the closed circle crushing line; the granite will be crushed again and again until all the output size below 25mm.