300tph shale crush and sand production line in Zambia
HOME | CASE | 300tph shale crush and sand production line in Zambia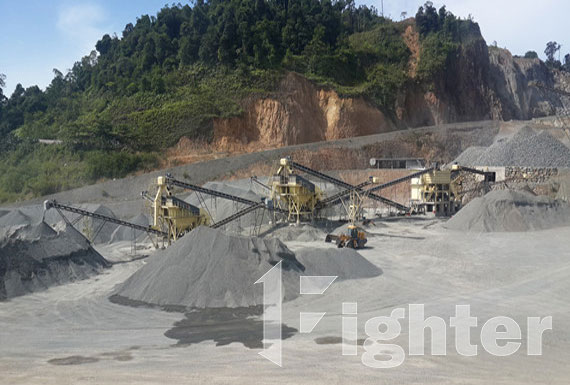 300tph shale crush and sand production line in Zambia
Equipment: One F5X1260 feeder, one PEW860 Jaw crusher, one HPT300 C2 Cone crusher, two S5X2460-3 Circular Vibrating screens and one S5X2460-4 Circular Vibrating screen
Place of use: Zambia
Processed material: Shale
Input size: ≤750mmOutput size: 0-5mm 5-10mm 10-16.5mm 16.5-31.5mm
Capacity : 300tph
Process Description:
The raw materials enter jaw crushing broken, then enter the Cone crushing broken, by vibrating screen screening, where in large materials enter the shaper again for crushing, and the final finished materials are 0-5mm, 5-10mm, 10-16.5mm, 16.5-31.5 mm.
Customer Reviews:
At the early stage, the company's scale and strength and product quality were all satisfactory. At the later stage, the company's spare parts supply and after-sales service were also relatively good.