HOME | CASE | 300TPH Mobile Gypsum Crushing Plant in Thailand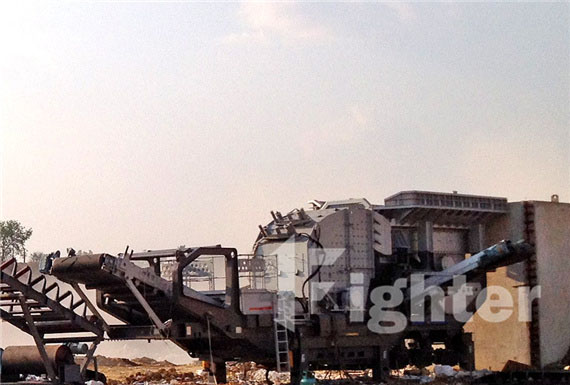 300TPH Mobile Gypsum Crushing Plant in Thailand
Equipment: mobile crushing plant
Place of use: Thailand
Processed material: gypsum
Input size: 800 mmOutput size: 0-20mm, 40 -100mm, 100-150mm
Capacity : 300t/h
300TPH Mobile Gypsum Crushing Plant in Thailand
This customer is the biggest gypsum supplier in Thailand. Located near to LeamChambang, they bought a 300tph mobile crusher to crush gypsum from 800mm down to 0-20mm, 40 -100mm, 100-150mm.
We have many other customers in Thailand for impact crusher, screen, jaw crusher and cone crusher.
Mobile crusher can work in the places with complex environments, so it is particularly used to process construction waste. Similarly, it also includes mobile jaw crusher, mobile cone crusher and mobile impact crusher, etc. kinds of equipment, which provides many choices for customers.
Mobile crusher types:
K Series Mobile Plant
NK series mobile crusher
Mobile Primary Jaw Crusher
Secondary Cone Crusher + Screen
Mobile Impact Crusher
Combination Mobile Crusher
Mobile Vertical Shaft Impact Crusher
Crawler type Mobile Crushing Plant
Mobile Vibrating Screen