300T/h building aggregate crushing production line
HOME | CASE | 300T/h building aggregate crushing production line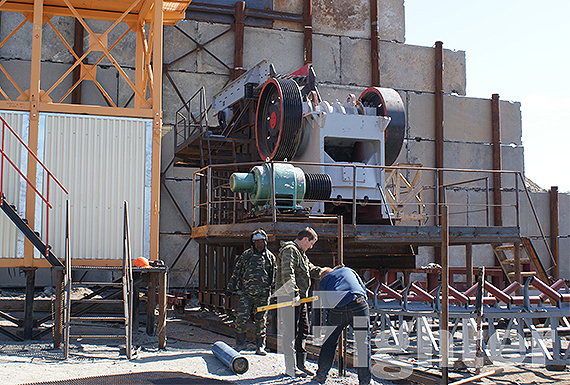 300T/h building aggregate crushing production line
Equipment: stick feed machine, jaw crusher, medium crushing cone crusher, fine crushing cone crusher, vibration screen.
Place of use: Cameroon
Processed material: granite
Input size: 230mmOutput size: 0-5mm, 5-16mm, 16-31.5mm
Capacity : 300 tph
The project is planned, design, equipment manufacturing, installation, commissioning and system training by our company. In order to improve the efficacy and save investment costs, the system adopts the installation of unit modular structure components. The system is mainly based on the production of building aggregate.
The entire production line process is simple and smooth, full -modular steel structure parts, convenient and fast installation, container -type control room, which is very efficient.