HOME | CASE | 300 tons per hour sand making production line for construction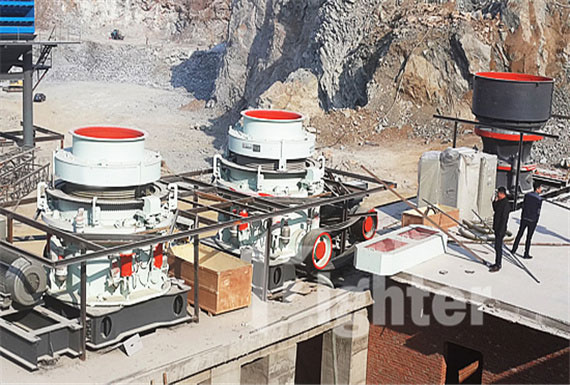 300 tons per hour sand making production line for construction
Equipment: F5X1260 Vibrating Feeder, PEW860 Jaw Crusher, HPT300 C2 Cone Crusher, 2 sets of S5X2460-3 Vibrating Screen, S5X2460-4 Vibrating Screen
Place of use: Tibet, China
Processed material: shale
Input size: 750mmOutput size: 0-5mm, 5-10mm, 10-16.5mm, 16.5-31.5mm
Capacity : 300T/H
300tph shale crushing line in Tibet, China
The project was put into operation in May 2019, and the finished stones were used in the local expressway project. The highway often needs high-grade stones, so the requirements for the shape and size of the finished aggregate are relatively strict. After investigating the scale of the company and the production site, the customer was very confident in Fighter's equipment and he decided to cooperate with us. Due to the short construction period, the customers required fast delivery, and Fighter met the need of customers finally.
Application: expressway
shale:
Shale is a kind of sedimentary rock with complex composition, but all have thin sheet or flake layered bedding. It is mainly composed of clay deposited by pressure and temperature, but mixed with quartz, mica, and feldspar fragments. And other chemicals
About us:
Fighter manufactures mobile crushers, stationary crushers, sand-making machines, grinding mills and complete plants that are widely used in mining, construction, highway, bridge, coal, chemical, metallurgy, refractory matter, etc. Product quality is life, and scientific innovation is motive power. Fighter got ISO international quality system certification, European Union CE certification and Russian GOST certification. The company has strong research and development strength and innovation.
Thank you for your interests in Fighter. Please feel free to submit your inquiry information to us. our sales manager will contact with you and send you machines details
as soon as possible. If you need, we also can help you configure the production line, provide the solution of your project for you. Fighter Group give you 24-hour service online