300 tons per hour copper ore crushing production line
HOME | CASE | 300 tons per hour copper ore crushing production line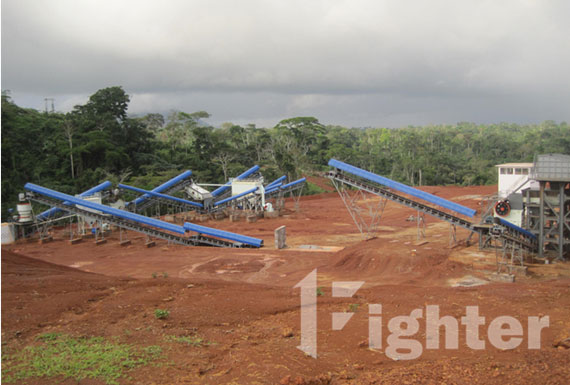 300 tons per hour copper ore crushing production line
Equipment: Jaw crusher and single-cylinder hydraulic cone crusher
Place of use: South Africa
Processed material: copper ore
Input size: 450 mmOutput size: 2-15mm
Capacity : 300 t/h
Copper ore is generally an aggregate of copper sulfide or oxide and other minerals. Copper has a very high economic value, and the copper ore production and processing industry also has a very high rate of return on profit.
After many researches and practices, Fignher has summed up a set of scientific copper ore production line configuration. Compared with non-metallic ore, copper ore has a higher hardness, so we chose a combination of jaw crusher and single-cylinder hydraulic cone crusher, which has strong compression resistance and good wear resistance, and is more suitable for copper ore crushing.
The copper ore crushing production line is divided into two stages: coarse crushing and intermediate crushing and screening. The mined copper ore is first screened by a vibrating feeder and then evenly sent to the jaw crusher for coarse crushing. The copper ore is sent by a belt conveyor to a single-cylinder hydraulic cone crusher for medium or fine crushing. The crushed small copper ore particles are sent to a circular vibrating screen for screening, and those with a suitable particle size are sent to the corresponding finished product. The unsuitable piles are returned to the single-cylinder hydraulic cone crusher to continue crushing.