HOME | CASE | 300-400tph Sand aggregate production line In Chile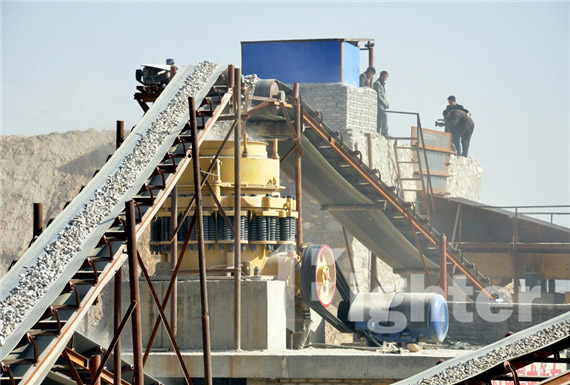 300-400tph Sand aggregate production line In Chile
Equipment: Jaw crusher PE900x1200, Cone crusher CSB240, 4 sets VSI5X sand making machine, Vibrating screen 3YZS2160, de-ironing separator
Place of use: Copiapo,Chile
Processed material: Iron Ore
Input size: 750mmOutput size: 0-6mm
Capacity : 300-400tph
This iron ore stone crushing line is located in Copiapo, and it is one of the most important iron ore processing projects in Chile. According to customers' demand and site's actual condition, Fighter configure the whole line for customer. The whole production line is running smoothly and of high efficiency, and our customer is quite satisfied.
Fighter has the right crushing, grinding and beneficiation solution for your choice. Contact us now for more information.
Iron ore is an important raw material of steel producers.After crushing, grinding, magnetic separation, flotation, re-election and other procedures,natural minerals(iron ore)elected gradually of iron. Iron exist in nature all in compounds state, especially in the state of iron oxide but has more impurities. Such as hematite, magnetite, siderite, limonite, etc.
Iron ore beneficiation process should be as efficient, simple to the extent possible in the most appropriate process to achieve the best effects. In the concentrator, the crushing and grinding operations of equipment investment, production costs, power consumption and steel consumption is often the largest proportion, so the calculation of crushing and grinding equipment selection and operations management is good or bad, in large determine the economic benefits of the concentrator.