2YZS1548 granite screening line in Romania
HOME | CASE | 2YZS1548 granite screening line in Romania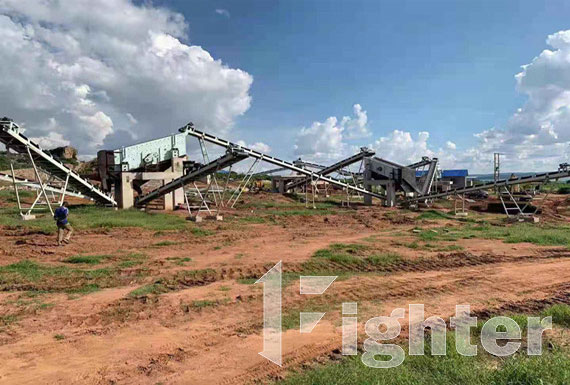 2YZS1548 granite screening line in Romania
Equipment: 2YZS1548 vibrating screen
Place of use: Romania
Processed material: granite
Input size: Output size:
Capacity : 100-150tph
Process Description
After crushing, the crushed granite will be conveyed to 2YZS1548 vibrating screen. The vibrating screen is a key equipment to sieve the crushed stones into different grades. The crushed stone meeting the demands will be transported to the stock pile, the other will be set to impact crusher for re-crushing.
Vibrating Screen
It uses common motor to drive vibrator, and make the screen along with the direction of exciting force do periodic movement. The materials make circular movement on the screen to realize sieving. Circular vibrating screen consist of vibration source, screen, screen mat, shock absorbing device, base frame etc. it has the features of reasonable structure and long durability.