HOME | CASE | 22tph limestone grinding mill MTW175 in South Africa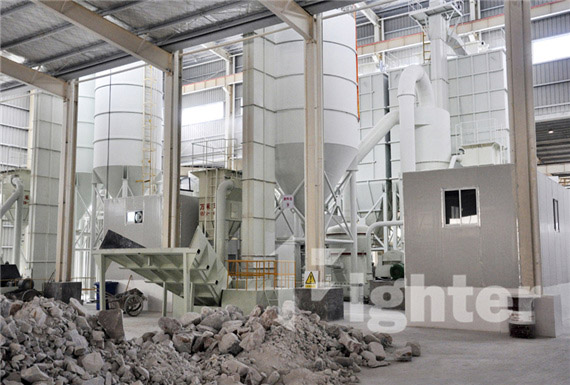 22tph limestone grinding mill MTW175 in South Africa
Equipment: MTW175 European Trapezium Mill
Place of use: South Africa
Processed material: limestone
Input size: 25mmOutput size: 160 mesh
Capacity : 22t/h
This site is located in South Africa. The customer bought our grinding mill MTW 175 for limestone processing. The final limestone powder is used for concrete mixing plant for road construction. The MTW grinding mill totally meets the customer's requirement of a higher production capacity with best price than his old raymond mill. He is very satisfaction of the MTW 175. We also expect our mill can bring more benefits to our customers.
MTW European Trapezium Mill has a large market share in the grinding industry. Whether bevel gear overall drive, inner automatic thin-oil lubricating system or arc air channel, these proprietary technologies makes machine advanced, humanized and green.
Applications: Cement, coal , power plant desulfurization, metallurgy, chemical industry, non-metallic mineral, construction material, ceramics.
MTW175:
Quantity of roller (PCS): 5                                                                                        Inner diameter of ring (mm): Ф1750
Main shaft speed (rpm): 740                                                                                    Max. Feeding size(mm): 40
Output fineness(mm): 1.6~0.045 The fineness is 0.038                                        Capacity(tph): 11~22
Dimension(L×W×H)(mm): 12850×10080×9980                                                      Weight(t): 38
Main mill(KW): 160                                                                                                  Classifier (KW): 37
Blower(KW): 200                                                                                                     Bucket elevator(KW): 4
Jaw crusher hammer crusher: Model: PE250×750 , Power(KW): 22                      Feeder: Model: GZ4F , Power(W): 0.45
If you want to learn more about our Crushers and Industrial grinding mills, Leave Message Online