HOME | CASE | 220 t/h granite river stone sand making production line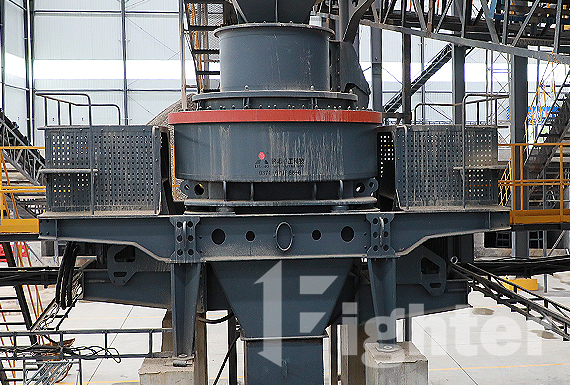 220 t/h granite river stone sand making production line
Equipment: PE jaw crusher, HPT multi-cylinder hydraulic cone crusher, VSI5X sand making machine, vibrating feeder, vibrating screen, sand washing machine
Place of use:
Processed material: granite, river stone
Input size: ≤600mmOutput size: 0-5mm, 10-20mm, 20-31.5mm
Capacity : 220 t/h
The production line is a typical three-stage crushing and sand making line, which adoptd the classic configuration scheme of PE jaw crusher, HPT cone crusher and VSI5X sand making machine. After the project is put into operation, the complete set of equipment operates stably, with high production efficiency, large output of finished sand and reasonable gradation, the finished grain shape is good.
The material enters the PE jaw crusher from the vibrating feeder for coarse crushing. The crushed material is transported to the adjustment silo, and then sent to the HPT cone crusher through the belt conveyor for medium and fine crushing. The crushed material passes through the vibrating screen. The material larger than 40mm is returned to be crushed again, and the material smaller than 40mm is transported to the VSI5X sand making machine by the belt conveyor for shaping and sand making. The shaped material is screened again by the vibrating screen, and the high-quality crushed stone aggregate is directly conveyed to the finished product area, the sand larger than 5mm is returned to the sand making machine for reprocessing, and the high-quality machine-made sand below 5mm is cleaned by the sand washing machine and then transported to the finished product stockpile.
Customer Reviews
The project takes local relatively abundant granite and river stone as raw materials, and uses cost-effective, high-yield hydraulic cone crusher and sand making machine to produce high-quality sand and gravel aggregates with reasonable gradation and less recycling, which meets the requirements of the customer's production needs.