HOME | CASE | 200tph iron ore crushing line in Kazakhstan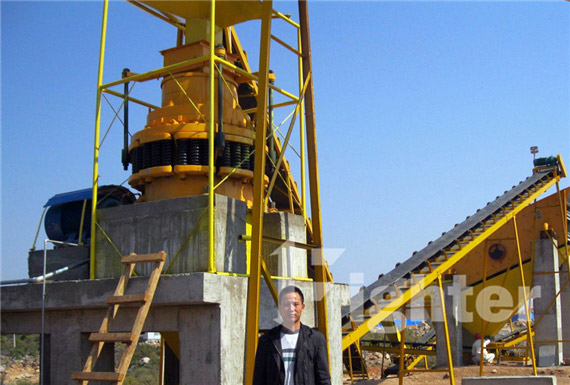 200tph iron ore crushing line in Kazakhstan
Equipment: PE750 jaw crusher, PYB1750 cone crusher
Place of use: Kazakhstan
Processed material: iron ore
Input size: 600mmOutput size: 20mm
Capacity : 150-200T/H
Introduction:
The mine of this project is located in Chimkent. It adopts the two-stage crushing mode consisting of jaw crusher and cone crusher. The size of iron ore raw material is about 600 mm. After crushing, the finished product of 20 mm can be obtained.
PE jaw crusher:
As the first process of stone crushing line, Jaw Crusher always plays important role. This machine is possess of optimized crushing chamber, heavy eccentric shaft and high manganese steel jaw plate, which takes advantages of high efficiency, strong crushing ability and low investment costs.
Applications: Mining, metallurgy, construction, highway, railroad, and water conservancy, etc.
PYB cone crusher:
Spring Cone Crusher is early equipment. According to different applications, there are three kinds of crushing chamber can be chose. Cone crusher with standard type chamber is used for medium crushing, medium type chamber is used for fine crushing, and short head type is used for ultra-fine crushing.
Applications: Aggregate field,concrete mixing plant,dry mortar plant desulfurization,quartz sand,etc.