200tph granite crushing line in Cameroon
HOME | CASE | 200tph granite crushing line in Cameroon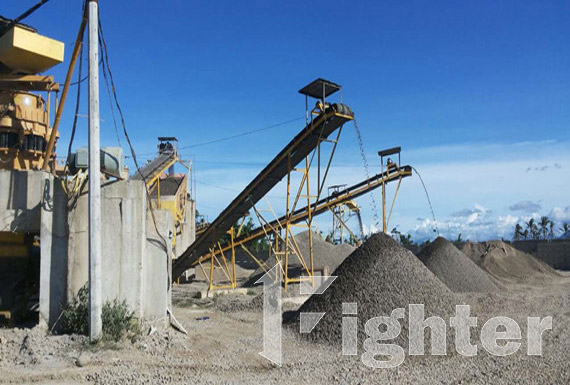 200tph granite crushing line in Cameroon
Equipment: ZSW1100X4200+PE750X1060+CSB160+3YZS2160
Place of use: Cameroon
Processed material: granite
Input size: max 630mmOutput size: 0-5-10-20-50mm
Capacity : 200tph
Process Description:
This is a 2 stage crushing process for hard granite, the primary jaw crusher, secondary CS cone crusher and the vibrating screen. The final aggregates will be sold for construction and road build contractors. This line is installed in the Cameroon last October. The client required the production to be all skid mounted foundation and will move to another site 2 years later. So all the steel structure foundation is all bolted connected, and easy to maintenance and remove.
CS Cone Crusher
CS series Cone Crusher is the most advanced cone crusher which represents the domestic advanced technology level. For years, Fighter has been using the US-developed crusher technology. CS series Cone Crusher can be widely used in metallurgical, construction, chemical and building material industry, suitable for hard and medium hard material such as mine ore, limestone, quartz, granite, sandstone and so on. It is proven that the crusher with world level performance and reliable quality has gain the customers' praise.