HOME | CASE | 200t/h construction waste & granite solid waste mobile crushing production line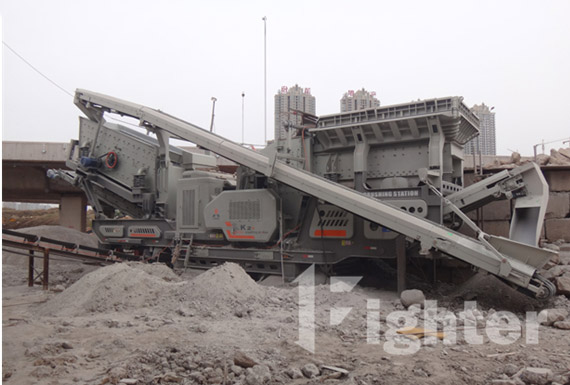 200t/h construction waste & granite solid waste mobile crushing production line
Equipment: KE750-1 mobile jaw crushing station, KH300-2 mobile cone crushing station, PFW1315 impact crusher
Place of use: Mali
Processed material: Construction waste solid waste, granite solid waste
Input size: 350 mmOutput size: 0-10-20-30mm
Capacity : 150-200 tons/hour
Project Benefits
1.Fast production and low investment cost
The integrated car body design avoids the construction of a long-period equipment placement foundation, which not only reduces the cost but also greatly shortens the cycle of equipment putting into use. In addition, the mobile crushing production line greatly reduces the use of on-site hoppers and bins, reduces the failure rate in the later stages of the production line, and reduces production costs.
2.Reasonable configuration and advanced equipment
The KH300-2 cone crusher mobile station adopts the HPT300 multi-cylinder hydraulic cone crusher of Shibang Group. This series of cone crushers has the principle of laminated crushing, and the output particles are good and the output is high. High degree of intelligence, PLC liquid crystal display control system, hydraulic adjustment of the discharge port, automatic iron pass, one-key cavity cleaning and other functions.
3.Easy to move, how fast and economical
It is easy to move, can be quickly transferred and put into production quickly, and achieve the goal of building a sand and gravel production line in a fast and cost-effective manner!