HOME | CASE | 200 tons per hour bluestone crushing production line in the Philippines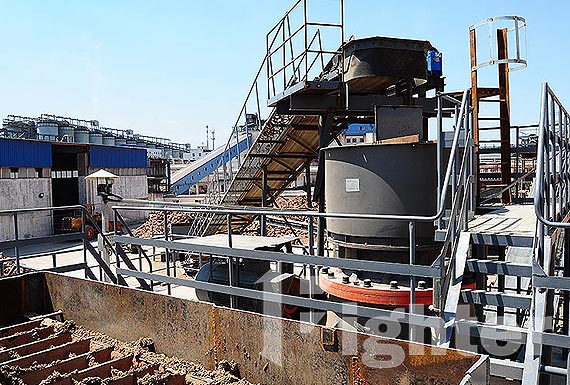 200 tons per hour bluestone crushing production line in the Philippines
Equipment: Philippines
Place of use: jaw crusher, cone crusher, vibrating feeder, vibrating screen, etc.
Processed material: bluestone
Input size: Output size: 0-5mm, 5-10mm, 10-20mm, 20-40mm
Capacity : 200t/h
Bluestone is an important industrial raw material, which is widely used after crushing and processing. The production line is mainly used to process bluestone. The main process is coarse crushing, medium and fine crushing. It is one of commonly used production lines. It has a high degree of automation, simple opertation, stable operation, good grain shape of finished products, low investment cost and high economic benefits.
The bluestone is evenly sent to the jaw crusher by the vibrating feeder for coarse crushing, and then sent to the cone crusher by the conveyor for medium and fine crushing. After fine curshing, it is screened by the vibrating screen. According to the stacking and conveying of different particle sizes, those that do not meet the requirements are returned to the production line for reprocessing until they meet the production requirements and are discharged.
Customer Reviews
Fighter Corporation designed this bluestone crushing production line for our company. The whole process is very simple and advanced, the degree of automation is relatively high, the operation is simple and easy to use. Each equipment configured has good quality. Except for the regular replacement of wearing parts, there are few failures during operation, which saves a lot of investment costs for our company and has been unanimously recognized.