GROUP
NEWS
200 mesh bentonite powder grinding line for feed and paper making industry
Bentonite processing technology:
1.Sodiumization stage: Most of the bentonite in nature is calcium-based bentonite, and the performance of calcium-based bentonite is poorer than that of sodium-based bentonite.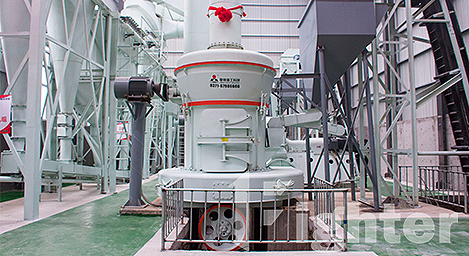 2.Drying stage: The sodium bentonite has a high moisture content and needs to be dried by a dryer to reduce the moisture content.
3.Milling stage: After drying, the bentonite is crushed until the ore that meets the feeding requirements of the mill is lifted by the elevator to the storage hopper, and then the electromagnetic vibrating feeder is evenly fed to the main machine of the mill. Grind.
4.Classification stage: The ground materials are classified through the powder classifier with the system airflow, and the unqualified powder is classified by the classifier and returned to the main mill for re-grinding.
5.Powder collection stage: the fine powder enters the powder collection system with the air flow through the pipeline, the air and powder are separated, and the finished powder is sent to the finished product silo by the conveying device, and then uniformly packed with a powder tanker or an automatic packing machine.
We can provide a complete bentonite grinding production line, please contact the online customer service to get the quotation!
Related News...
The equipment for mineral powder production line with an annual output of 50,000 tons2023-11-22
Promote joint construction of green mines and low-carbon development2023-11-16
200-400 mesh calcite grinding equipment2023-11-08
Fighter Russia office moved to Moscow2023-11-02
What crusher is used for bluestone crushing?2023-11-22
The equipment for metal ore processing2023-11-16
Complete vermiculite grinding production line configuration2023-11-15
What equipment should be used for granite crushing processing?2023-10-30