HOME | CASE | 200-250 TPH Manganese Mobile Crushing & Screening Project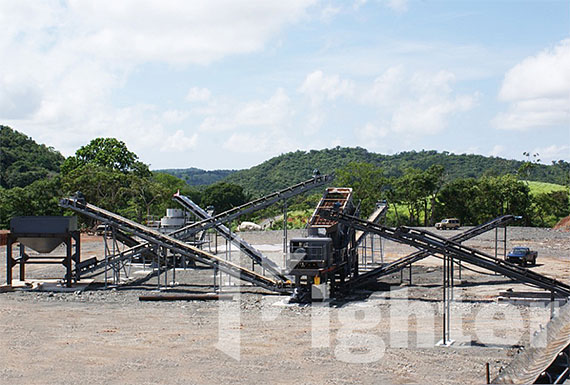 200-250 TPH Manganese Mobile Crushing & Screening Project
Equipment: Primary mobile jaw crushing station: GZD1300×4900, Jaw Crusher PEW860 Secondary mobile cone crushing & screening station: HPT300, Vibrating Screen 3YZS1860 Siemens electric control cabinet Belt conveyor
Place of use: South Africa
Processed material: Manganese
Input size: 720mmOutput size: -40mm
Capacity : 200-250 TPH
The project was put into operation in May 2019, and the finished stones were used in the local expressway project. The highway often needs high-grade stones, so the requirements for the shape and size of the finished aggregate are relatively strict. After investigating the scale of the company and the production site, the customer was very confident in Fighter's equipment and he decided to cooperate with us. Due to the short construction period, the customers required fast delivery, and Fighter met the need of customers finally.
Tips:
Magnetite ore is a significant ore of iron, it is black or brownish-black with a metallic luster, has a Mohs hardness of 5–6 and a black streak. Magnetite ore beneficiation process is divided into crushing, grinding, classification, magnetic separation, dry tailings discharge, three phases.
Applications: Magnetite has a wide variety of uses. Right from serving as a magnetic decor for your refrigerator door, to keeping trains from moving off tracks, magnetite uses have a wide range that span across domestic as well as heavy industrial purposes.
However, the most significant use of magnetite lies in its status as an ore of iron and its industrial importance in manufacturing steel. Magnetite is an important material component of power plants as it is used to generate electricity.
Magnetite, owing to its magnetic properties, is widely used in compasses and other navigation devices. Magnetite also serves as an excellent abrasive which is a cleaner and has way lower toxicity than abrasives that have a silica base.