HOME | CASE | 150tph iron ore processing project in Indonesia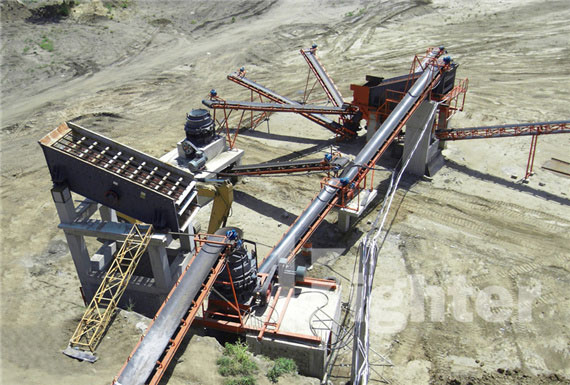 150tph iron ore processing project in Indonesia
Equipment: HPT Hydraulic Cone Crusher, Jaw Crusher
Place of use: Indonesia
Processed material: iron ore
Input size: ≤150mmOutput size: 0-10mm
Capacity : 150t/h
150tph iron ore processing project in Indonesia
The evaluation from customer: We have higher requirements for the final product: grade ≥60%, raw material size≤150mm, product size 0-10mm. After their site investigations, the engineers of Fighter have recommended us the HPT Hydraulic Cone Crusher as the major crushing equipment, supplemented with Jaw Crusher. I was not expecting that. The equipment of Fighter not only successfully accomplished the production tasks, but exceeded my expectations. Owing to the high production efficiency of equipment and satisfactory service of engineers, I have also suggested two surrounding steel mills to purchase this model.
The configuration of 150tph iron ore processing project in Indonesia
Place of use: Indonesia               Processed material: iron ore
Mine method: surface                 Product size: 0-10mm(90%≤0-8mm)
Work time: 24h(2shift)              Ore density: 3.6t/m³
Capacity: 150t/h                          Grade: 8.6%
PS:
HPT Hydraulic Cone Crusher
Efficiency increased by 5%-15%, Capacity improved by 35%-60%
HPT Series High-Efficiency Hydraulic Cone Crusher combines crushing stroke with crushing chamber perfectly, which makes capacity improved and efficiency increased. Besides, hydraulic lubrication control system helps bearing of hydraulic cone crusher get double protection.
Applications: Aggregate field,concrete mixing plant,dry mortar plant desulfurization,quartz sand,etc.
Jaw Crusher
Streamlined structure, Convenient maintenance
As the first process of stone crushing line, Jaw Crusher always plays important role. This machine is possess of optimized crushing chamber, heavy eccentric shaft and high manganese steel jaw plate, which takes advantages of high efficiency, strong crushing ability and low investment costs.
Applications: Mining, metallurgy, construction, highway, railroad, and water conservancy, etc.