HOME | CASE | 150t/h iron ore mobile crushing production line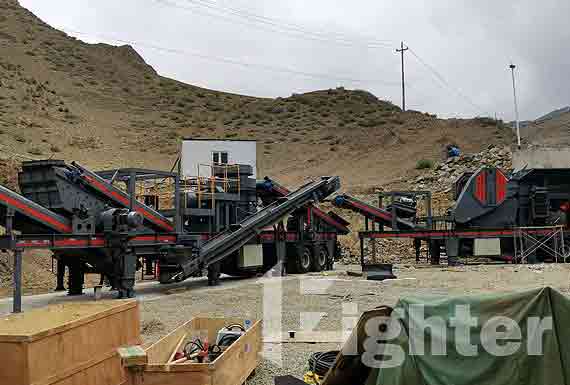 150t/h iron ore mobile crushing production line
Equipment: mobile jaw crusher, mobile cone crusher
Place of use:
Processed material: iron ore
Input size: 480 mmOutput size: 10 mm
Capacity : 150 tph
Iron ore is an important raw material for the iron and steel industry. After being processed by crushing equipment. It can also be used in construction, chemical and other industries. At present, a high-quality, integrated, foundation-free mobile crushing and screening production line has been put into use.
The raw materials are sent to he jaw crusher for coarse crushing through the feeder, and the enter the HST cone crusherfor crushing after being screened by the vibrating screen. After crushing, the materials are evenly fed into the HPT cone crusher for crushing. The crushed material is transferred to the vibrating screen by conveyor belt for screening. Those that meet specifications enter the finished product area.
The entire mobile production line is suitable for small and medium production, and can realize diversified, fully automatic coarse and fine crushing, and self-loading includes conveying and screening, with good crushing performance and high economic benefits.