HOME | CASE | 150t/h construction waste mobile crushing production line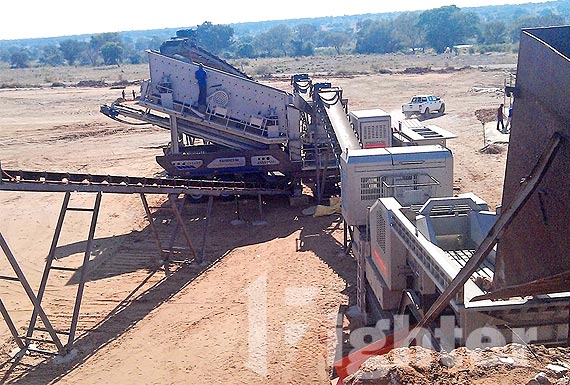 150t/h construction waste mobile crushing production line
Equipment: mobile jaw crusher, mobile cone crushing and screening station
Place of use: Henan
Processed material: construction waste
Input size: 0-600 mmOutput size: 0-10mm, 10-20mm, 20-40mm
Capacity : 150 t/h
In the process of urbanization, the continuous increase in infrastructure construction also brings a large amount of construction waste to the city. Under the processing of the mobile crushing station, the construction waste is completely transformed. The concrete mixing plant has become a construction waste recycling plant, and has the technology to convert construction waste into recycled concrete, recycled mortar, recycled wall bricks, recycled permeable bricks, recycled sandwich insulation blocks, monolithic houses, and many other products. These products have many types, high quality and low cost, and they are very competitive in the market.
In this project, Fighter engineers equipped customers with mobile jaw crushers and mobile cone crushing and screening stations and other equipment, forming a complete set of production processes from material crushing to product grading.
The perfect cooperation between the equipment makes the whole processing process more convenient and faster, and also greatly reduces the transportation cost. After the material is crushed and processed, building aggregates of 0-10mm, 10-20mm, and 20-40mm are finally produced for use in concrete mixing plants.