HOME | CASE | 150 TPH rock crushing plant in Russia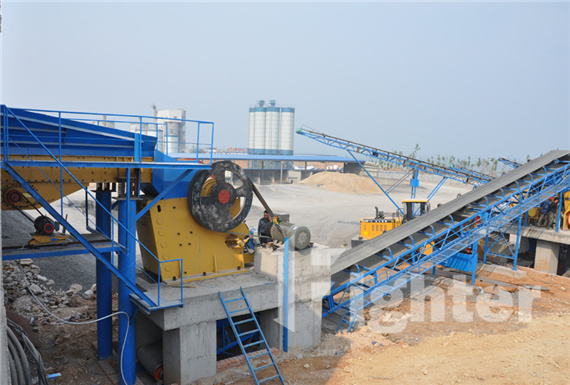 150 TPH rock crushing plant in Russia
Equipment: Jaw Crusher, Cone Crusher, etc.
Place of use: Irkutsk, Russia
Processed material: rocks from mountain
Input size: 500mmOutput size: 0-100mm
Capacity : 150t/h
150 TPH rock crushing plant in Irkutsk, Russia
This site is located in Irkutsk, Russia. The production line consists of European type jaw crusher, cone crusher, vibrating screen and belt conveyor. It mainly crushes rocks from 500mm down to 0-100mm, and the capacity is around 150t/h. Finally, the customer felt very satisfied.
The configuration of 150tph rock crushing plant in Irkutsk, Russia
Equipment: Jaw Crusher PEW1300X300, Cone Crusher CS160, Vibrating Screen 3YZS1860, Belt Conveyors
European Type Jaw Crusher
European Type Jaw Crusher adopts world-class technology and high-end raw materials, which can crush hard stones or ores. Based on advantages of excellent quality, large output and long service life, this machine can be widely used in mining machinery, road, construction metallurgy, etc.
Applications: Mining, metallurgy, construction, highway, railroad, and water conservancy, etc.