150 t/h sand gravel aggregate production line for high-speed railway
HOME | CASE | 150 t/h sand gravel aggregate production line for high-speed railway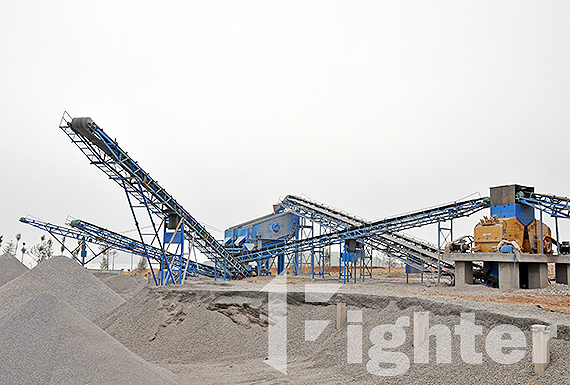 150 t/h sand gravel aggregate production line for high-speed railway
Equipment: Jaw crusher, impact crusher, vibrating screen, and a full set of auxiliary equipment belt conveyor and steel structure parts, etc.
Place of use: China
Processed material: Limestone
Input size: 650mmOutput size: 0-5mm, 5-10mm, 10-20mm, 20-31.5mm, 20-31.5mm
Capacity : 150 tph
The project uses a large amount of cave material produced in tunnel construction to produce concrete material aggregate, so as to achieve the self -produced and self -use of the cava, scientifically coordinate, and save costs.
At the same time, combined with the characteristics of railway construction, two independent systems were built in the two operating points of the project construction area, which also saved the transportation distance of gravel aggregate.
The two system schemes are settled by crushing, shaping, and sand making. The core of the system is to use an advanced three -cavity counterattack crusher. The equipment takes into account the functions of crushing, shaping and sand making single machine. It has excellent performance, large crushing ratio, good finished grain shape, and reasonable grade.