HOME | CASE | 120 tph calcite crushing and grinding production line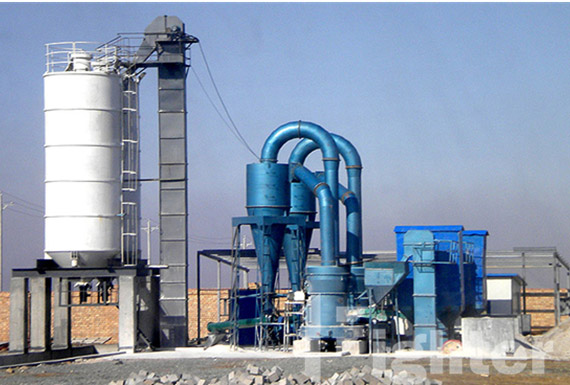 120 tph calcite crushing and grinding production line
Equipment: PE jaw crusher, 6R4525 Raymond mill, bucket elevator, electromagnetic vibrating feeder, transmission device, etc.
Place of use: China
Processed material: calcite
Input size: below 30mmOutput size: from 30 mesh to 400 mesh
Capacity : 120 t/h
The working principle of the crushing and grinding production line:
After the bulk material is crushed to the required particle size by the jaw crusher, the material is sent to the silo by the elevator, and then the material is uniformly and quantitatively continuously sent to the main machine grinding chamber by the vibrating feeder for grinding. The powder is taken away by the airflow of the  buxiaofan and classified by the analyzer. The powder that meets the fineness enters the large cyclone collector with the airflow, and then is discharged through the powder outlet tube to become the finished powder.
The entire air flow system of the mill is closed and circulating, and it circulates under the condition of positive and negative pressure. The balance of air flow is achieved by adjusting the residual aitiaor pipe between the fan and the main engine, and the excess gas is introduced into the bag filter, the fine powder brought in by the residual gas is collected, and the residual gas is purified and discharged.