HOME | CASE | 100tph limestone mobile crushing station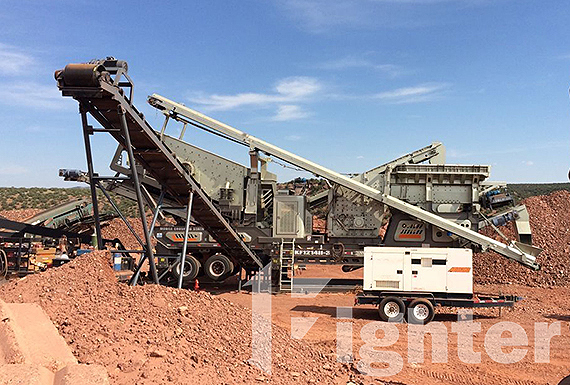 100tph limestone mobile crushing station
Equipment: Jaw crusher mobile crushing station + impact crusher mobile crushing station
Place of use: Cameron
Processed material: Limestone
Input size: 630 mmOutput size: 0-5 mm
Capacity : 100 tph
Advantages:
1.Combination design with strong adaptability: multi-machine combination design, strong mobility, good running stability; coarse crushing and fine crushing can be combined at the same time, and the production capacity is large;
2.A variety of output materials can meet different needs: we can process finished products of different specifications to meet customer needs;
3.Integrated control system: high-quality raw materials and reliable design reduce operational risks by simplifying production line operations while improving safety performance.
4.Environmental protection, energy saving and low consumption: with strong technical support, we continuously improve the product process. Effectively handle the dust generated during the production process to reduce environmental noise.
The design of the production line of the mobile crushing station is reasonable and simple, which greatly reduces the number of belt conveyors and hoppers used, shortens the equipment installation cycle (the installation and commissioning of the whole line only takes about 10 days), and reduces the failure rate in the later stage of the production line. At the same time, the energy consumption of the production line of the whole line is reduced, and the production cost is reduced.