HOME | CASE | 100,000 tons calcium carbonate powder production line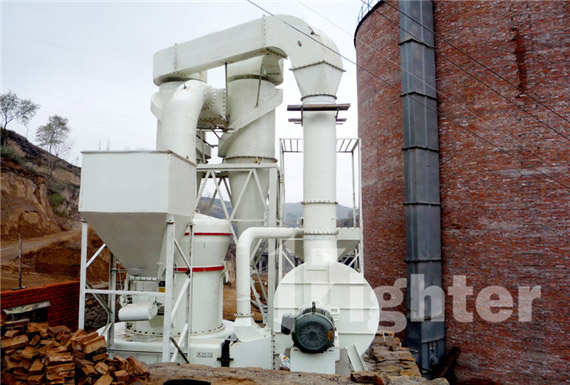 100,000 tons calcium carbonate powder production line
Equipment: MTW European Type Grinding Mill
Place of use: Philippines
Processed material: calcium carbonate
Input size: 10mmOutput size: 325 mesh
Capacity : 100,000tpy
100,000 tons calcium carbonate powder production line
Finished product use: putty powder
Recently, there was news from the customer site that the installation of the 100,000 tons calcium carbonate powder production line constructed by Fighter has been completed! The entire milling production line of this project is designed by Fighter, fully combining the user's site conditions, the process design is reasonable, the layout is compact, and it is intelligent and environmentally friendly!
MTW – Technical Advantages of European Mill in Calcium Carbonate Pulverizing
1.Leading technology
National patented product, the fifth generation mill has been upgraded and transformed, mature and stable.
2.Not easy to block material, high efficiency of powder selection
The curved air duct is curved, and the internal outlet direction is conducive to the dispersion of materials, and it is not easy to block the material; the new hanging cage type powder separator, frequency conversion control, the fineness of the finished product is adjustable and controllable, and the powder selection efficiency is greatly improved.
3.Advanced transmission, stable operation
Integral transmission of bevel gears has strong power, high efficiency, large output and low energy consumption. Sinking design, stable operation, low vibration and low noise.
4.Investment economy, green and environmental protection
It occupies a small area, simple structure layout, strong completeness, low infrastructure cost, short construction period, and quick return of funds. The entire system runs under negative pressure, no dust spills, and meets the latest national environmental protection requirements.
5.Convenient maintenance and low operating cost
Both the main shaft drive system and the fan drive system use rare lubrication, with long oil change intervals, low maintenance frequency and low operating costs.
6.All-in-one comprehensive solution
Provide integrated and comprehensive solutions for design, supply, construction, service, etc., peace of mind, peace of mind, peace of mind!