HOME | CASE | 100 tph construction waste crushing production line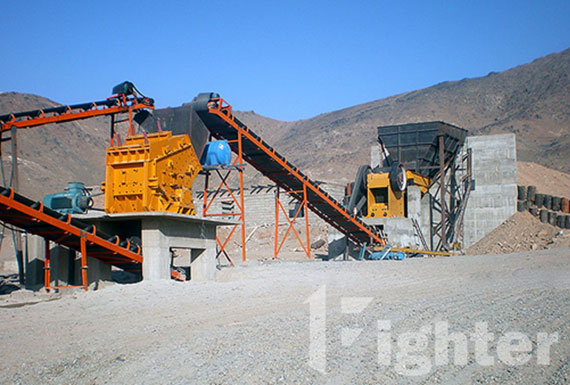 100 tph construction waste crushing production line
Equipment: Jaw crusher PE600×900, Impact crusher PF 1010, Vibrating screen 2YKN1860
Place of use: Saudi Arabia
Processed material: Construction waste
Input size: 400 mmOutput size: 0~5mm and 5~50mm
Capacity : 100 tph
Construction waste is a kind of solid waste, mainly including muck, spoil, steel bar and other wastes. After sorting, crushing and screening construction waste, the construction waste can produce fillers and recycled aggregates. The fillers can be used as a landfill material, and the recycled aggregates is mainly used as a raw material for recycled bricks and recycled concrete.
The raw materials of construction waste are transported by truck to the treatment plant, where they are pre-treated first. After pretreatment, the material enters the jaw crusher, the discharge port is set to 200mm, and the impact crusher is used as the second crusher, and the discharge port is set to 50mm.
The jaw crusher can easily break the concrete with steel bars and separate the steel bars, which are effectively separated by the iron remover. The jaw crusher and the impact crusher share a vibrating screen, and the finished material is sieved into 0~5mm and 5~50mm.
The entire production process is very stable and effective, and has been well received by customers.