HOME | CASE | 100 t/h pebble sand making production line in Zimbabwe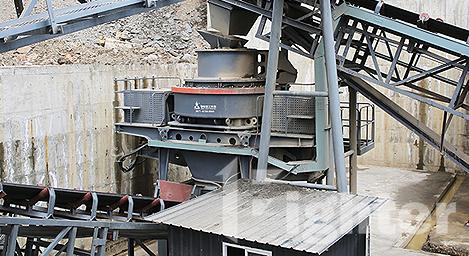 100 t/h pebble sand making production line in Zimbabwe
Equipment: jaw crusher, impact crusher, sand making machine, sand washing machine, vibrating feeder, vibrating screen, etc.
Place of use: Zimbabwe
Processed material: pebble
Input size: 0-300 mmOutput size: 0-20 mm
Capacity : 100 t/h
The 100 t/h pebble sand making production line generally needs to go through three stages: crushing, sand making and sand washing.
Crushing: The natural pebbles are evenly sent to the jaw crusher by the vibrating feeder for crushing, and then sent to the impact crusher by the belt conveyor for fine crushing, and the finely crushed pebbles are processed by a vibrating screen. And pebbles that do not meet the requirements are sent to the impact crusher again for crushing.
Sand making: The qualified pebbles are evenly sent to the sand making machine for sand making machine and shaping treatment. The pebbles after sand making are screened again with the vibrating screen. The qualified ones enter the next step of processing, and the unqualified ones return to the sand making sand making machine.
Sand washing: The qualified finished pebbles are sent to the sand washing machine for cleaning and processing, and the washed finished products are sent to the finished product pile for packaging.
The pebble sand making production line is well-configured and reasonably designed, and the processing capacity of pebble is very large, and it has been running smoothly so far.