The PF series percussion crusher can treat all kinds of coarse, medium and fine materials (such as granite, limestone, concrete, etc.) with a side length not exceeding 500 mm and compression resistance not exceeding 350 MPA. It is widely used in the crushing of ore, railways, highways, the production of artificial sand and gravel industries.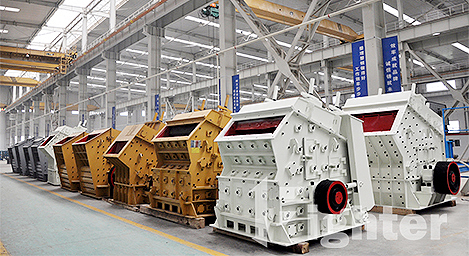 Specific to discharge requirements of 100 t/h, we recommend the impact crusher PF1315 or PF1320 which presents the following advantages:
1.Special structure and wear resistance.
No key connection, strong rigidity and large rotor inertia. High plate hammer, shock resistant and wear.
2.Energy economy and complete advantages.
The supply entry is large, the grinding room is high, the grinding function is complete and the efficiency of the production is high. Small wear for the hard stone.
3.The finished product has a good shape and high quality.
The product has a cubic shape and a good shape of particles. The discharge size is adjustable to simplify the grinding process.
For more details on percussion crushers 1315 and series 1320, please contact our online service 24 hours.