HOME | CASE | 10 t/h complete petroleum coke grinding plant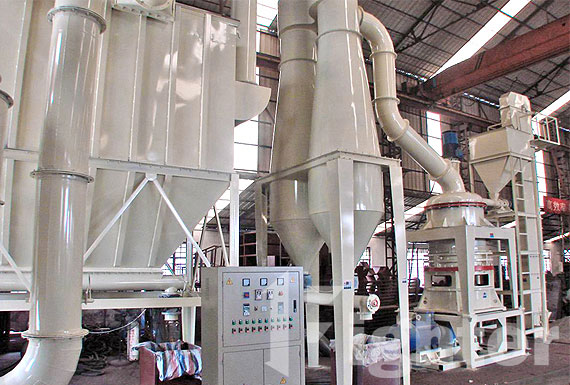 10 t/h complete petroleum coke grinding plant
Equipment: MW1280
Place of use: China
Processed material: petroleum coke
Input size: 10 mmOutput size: 1500 mesh
Capacity : 10 t/h
Depending on its quality, petroleum coke is used in industries such as graphite, smelting and chemical industry. The largest user of petroleum coke in the world is the cement industry, whose consumption accounts for about 40% of the petroleum coke market share; followed by petroleum coke calcined to produce prebaked anodes for aluminum smelting or graphite electrodes for steel making.
Common petroleum coke grinding production line equipment configuration: raw material warehouse → bucket elevator → jaw crusher → Raymond mill → electromagnetic vibrating feeder → powder collector → dust collector → power distribution cabinet → finished product warehouse, etc.
Equipment advantages:
1.Improve the security of the device
2.The fully enclosed negative pressure operation is adopted, and there is little dust pollution in the production process, and the dust emission fully meets the national environmental protection standards.
3.Direct factory price, saving investment cost.
The whole system is equipped with three pulse dust collectors, and the exhaust ports are installed at all dust-raising points to ensure that the whole system has no dust leakage and realizes dust-free operation on site.