GROUP
NEWS
10-50 t/h LM vertical mill for processing coal
The quality of pulverized coal formed by coal processing will directly detemine the operating efficiency of the entire system, because the requirements for pulverized coal are high and the output is large, and traditional coal mill cannot meet their requirements, so more and more customers are turning their attention to new vertical coal grinding mill machine.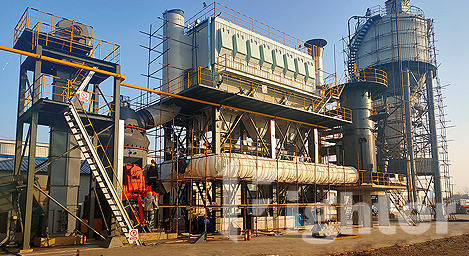 Fighter Corporation has developed the LM type vertical coal mill for the preparation of pulverized coal by blast furnace injection. It is suitable foe anthracite, coal, bituminous coal and lignite, with precise adjustment of pulverized coal fineness, stable operation, low consumption and high output, and reliable explosion-proof performance. It has won a large number of orders and wide acclaim from customers.
Fighter Corporation provides customers with detailed project design schemes, reasonable equipment selection schemes, equipment lists and project costs, design site basic drawings, and can design special processes according to customers' special requirements.
If you are interested in LM vertical mill, please click on the online customer service for a detailed consultation.
Related News...
What kind of crusher is used for basalt crushing and sand making?2023-09-24
Sand and gravel crusher2023-09-22
Elevate Your Road Construction Projects with Our Cutting-Edge Grinding Mills2023-09-08
300-500 t/h pebbles and gravel crushing process2023-08-30
200 tons per hour iron ore crushing processing equipment2023-09-24
600 mesh carbon black grinding machine2023-08-27
Barite powder making process and barite grinding mill recommendation2023-08-17
Calcite Grinding And Using2023-08-16