HOME | CASE | 10-16tph MW125 grinding mill for calcium carbonate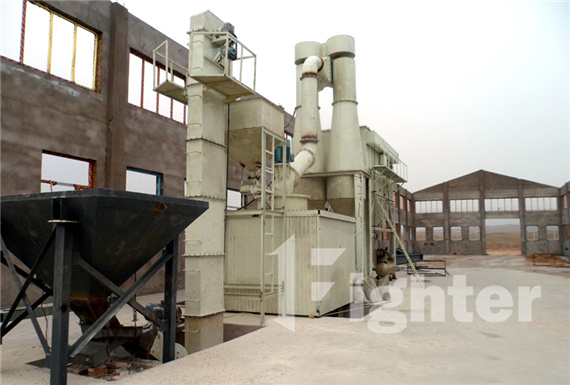 10-16tph MW125 grinding mill for calcium carbonate
Equipment: MW125 Micro Powder Mill
Place of use: Saudi Arabia
Processed material: calcium carbonate
Input size: 5mmOutput size: 20-15 micron
Capacity : 10-16t/h
10-16tph MW125 grinding mill for calcium carbonate in Saudi Arabia
This site is located in Saudi Arabia. MW125 Micro Powder Mill as the ultra-fine powder making machine, it can process materials very well. So in this calcium carbonate processing project, it also dose a good job. The capacity is 10-16t/h, and the output size is 20-15 micron. Finally, calcium carbonate powder is used in painting.
MW Series Micro Powder Mill
MW Series Micro Powder Mill is equipment designed for customers who need to make ultra-fine powder. This machine is equipped with efficient pulse dust collector and muffler, which can reduce dust and noise. And the whole production won't take effect on environment. It can be used in many fields, such as: Chemical Industry, paint, cosmetics, medicine, food additive,etc. It have advantages of :
1. Efficient
2. Long Life of Spare Parts
3. High fineness and flexible adjustment
4. Environmentally friendly
Calcium carbonate through grinding mill processing can be used in:
1. 800 mesh: used in rubber, plastics, cables, pvc, whiteness is above 94 degrees.
2. 1250 mesh: pvc, PE, paint, paint grade products, paper primer, paper coating, whiteness of 95 degrees or more. With high purity, high whiteness, non-toxic, odorless, fine oil low, low hardness.